Facebook and Instagram personalised ads work by building retargeting audiences from personalised image views.

Each time a prospect views a personalised image, the hyper-campaign will create a Pixel event, linking the prospect to the personalised image and uploading the prospect details and personalised image to a Facebook product catalog catalogue.
To enable this, you must complete the three step Hyper-Campaign wizard. This will involve adding your Facebook Pixel ID, and adding our tracking snippet to your emails and website.
You can then use this audience and product catalogue to create dynamic ads, which will serve 1-2-1 personalised ads, using both ad text and images.
Create Remarketing Ad Campaigns, Using The Personalised Image To Email Recipients
In this step we pull the remarketing all together by creating the ad, that uses the product catalogue, to create dynamic ads.

First off we need to create a new Facebook Ad.

Once in the Ad Manager creation process, select the campaigns objective as 'Catalogue Sales'
Once you've selected Catalogue Sales, further options will be shown, to allow you to select the catalogue we uploaded in step six.

Select your catalogue from the dropdown and click continue button.
Next we define the audience for the ads, we want to select the prospects that have viewed a product, but not purchased.

Using the Hyper-Campaign, all email opens, and visitors to the sales page, who have the utm_hyperef tag set, will be part of the audience.
In this example, we're using one personalised image, but we do have the choice of using multiple images, and so the carousel could be a good choice, if thats the case.

However for the sake of simplicity, we've used one image, and so we select the single image ad format:
Now the fun part, creating our personalised ad.

Your ad should be using what already works, such as customer pain points, or calls to action, that have been used in the emails and sales pages.

Now we can call out the prospect by person or company name in the ad, using dynamic variables from our product catalogue, where we've set the prospects company name as the product.name.
Enter a personalised call to action, using the + button to add variables
Enter a personalised ad headline, using the + button to add variables
Enter the link to the sales page as the call the action, using the + button to add the retailer ID as the utm_hyperef tag.

Finally click confirm, and your ads will go off for approval.
And that is it, we're done, lets watch a quick recap of this last step and then we're done and dusted: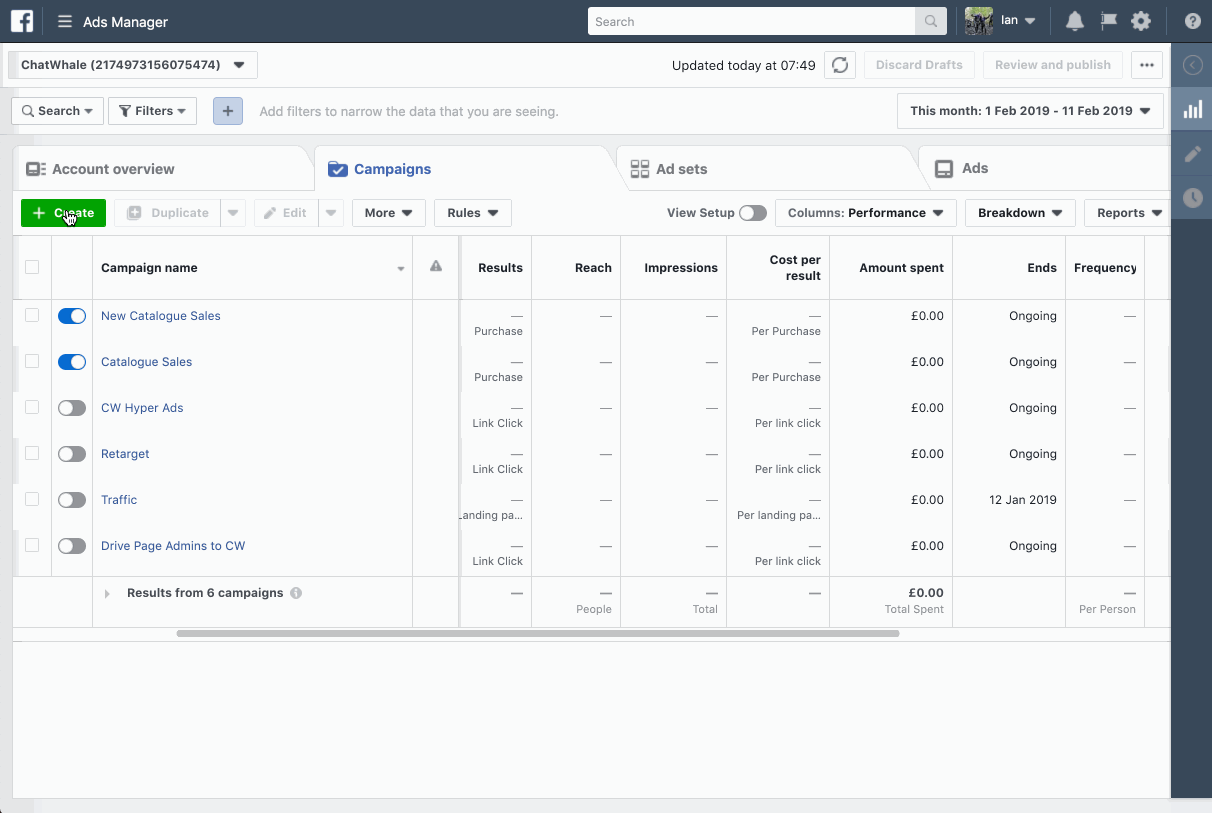 Finally we have all the components in place to deliver a hyper personalised sales funnel at scale; from cold emails, through to re-engagement ads, via Facebook and Instagram, just by following the seven steps in this post.